TLScontact Procedure
Step 1 ~ Register on: https://www.tlscontact.com/th2fr
In order to begin your visa application procedure, please first register on the TLScontact Thailand website. All you need is an email address and a few seconds to create a TLScontact account.
Step 2 ~ Prepare all required documents according to your customized list
After registration and completion of our questionnaire, you will receive a personalized set of required documents. Organize your documents in the manner indicated on your list.
Step 3 ~ Make an appointment online and print your notification
Select a convenient time for you to come to the TLScontact center to submit your organized documents. Don't forget to print out your notification. It states all necessary visa-related information for your circumstances. You will also need to show your notification in our center.
Be aware that if you don't attend your appointment, all your personal information will be deleted later that day. To make a new appointment, you will have to re-register.
TLScontact offers the benefits offered under the Premium Service for an amount of THB 1,600. - for each visa application (service charges TLScontact are not included in this package). This service includes:
Access to our Premium area for filing your application, hot drinks, cold drinks, snacks at your disposal.
Personalized support and assistance from the beginning to the end of your request.
A photocopy service (up to 20), an access to a wireless internet connection, the possibility to complete your application by submitting additional document until 04:30 pm
To book an appointment for our premium service please contact us directly at +66 (0)2696 3888
Please also note this service assists you in building up your visa application. It does not guarantee the issuance of the visa or a reduction of the time needed by the Embassy to process the visa applications, which are under the sole responsibility of the Embassy of France in Bangkok.
Step 4 ~ Come to the TLScontact center
Please come to the TLScontact center with your appointment notification, your visa application supporting documents and your passport. Please arrive on time.
In addition, we remind you that applicants must come in person to the TLScontact center, except:
Children under 12 years old.
Persons who have been issued a Schengen visa with the mention ""VIS""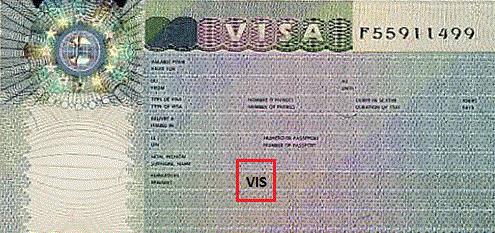 Remark: If your fingerprints have not been previously collected, personal appearance is mandatory
TLScontact center 12th floor, Sathorn City Tower, 175 South Sathorn Road, Khwaeng Thungmahamek, Khet Sathorn, Bangkok 10120
Step 5 ~ Submit your application
Our experienced agents will check all your documents and ask you a series of questions, as requested by the Embassy of France in Thailand. You can then confirm with our agents your desire to send all your application materials to the Embassy's Visa Sector, to complete documentation later, or to withdraw your documentation.
Step 6 ~ Pay the visa fee and service fee
Both the visa and service fee is to be paid at the cashiers in our center.
Step 7 ~ Track your application
You can track your application at any time by visiting your personal account on our website.
Step 8 ~ Pick up your passport
When your passport is ready to be collected, you will receive an SMS notifying you that your passport is ready for pick up at the TLScontact center. Please arrive with your visa application checklist and the original and a copy of your identity card ready.
If you wish to designate a representative to come in your stead, please make sure that they bring the following documents.
Your ID copy
Your checklist
A letter of authorization from you
Your representative's original ID and a copy